There's no doubt that art evokes emotion, whether it be through a painting, photograph, film, or other art forms, and an extensive array of opportunities are coming up through the Cultural Arts Commission (CAC). Pablo Picasso said it aptly: "Art washes away from the soul the dust of everyday life." Coronado is fortunate to have an extensive community of extraordinarily talented artists that share their talents in a variety of ways.
Students of all ages, educators, parents, and community members are invited to celebrate National Arts in Education Week, September 10 through 16. Getting involved in art fosters learning, creativity, and innovative thinking.
The Coronado City Council recently issued a proclamation recognizing art's value and contribution to the community. The city supports arts education through community grants and the CAC is made up of talented, volunteer commissioners, whose Arts Administrator is Senior Management Analyst Kelly Purvis.
Deb Kaller is Chair of the CAC, as well as the Public Art Commissioner; Jeanmarie Bond is the Communications: PR & Media Commissioner, Johanna Wilson is the Arts and Prosperity Commissioner, and Dawn Richards serves as the Literary and Performing Arts Commissioner, New to the commission is Rachel Strueber, who will oversee Arts Education, and Michelle Darnell who will spearhead Visual Arts. Together, this dynamic team works to further develop an inviting art community, enhance arts education and strengthen economic development.
Don't miss the latest C3 Art Gallery opening, "California Dreamin' Exhibition" on Thursday, September 14 at 5:30 pm. Located in the Nautilus Room in the Coronado Community Center, the reception is open to the public and will feature nibbles and a no host bar. Featured artists include Connie Spitzer, Jim Nix, Doug St. Denis, Gerry Werner, Tina Christiansen, Gloria Moeller, Mary Hale, Teresa Espaniola, and Adrienne McCullough.  The array of remarkable paintings, photographs and sculptures will be on display through January 20, 2024.
What's on the docket for Orange Avenue?
The new series of fall banners will feature some of the local non-profit organizations like Safe Harbor Coronado, Coronado Island Film Festival (CIFF), and the Coronado Chamber of Commerce/Discover Coronado. Holiday banners will follow, and then more local non-profit organizations will be highlighted, like Sharp Coronado Hospital. Celebrating Coronado Artists will continue for the spring banner theme.
The Caltrans utility boxes along Orange Avenue will be getting a fresh update as CAC partners with Coronado High School students, who can apply for a CHS intern program in partnership with Coronado Historical Association (CHA). They will colorize historical pictures that are relevant to the box's location, for example, the one near the Shores could feature a tent city connection.
The boxes were originally completed and wrapped in 2018 by 14 Coronado students in fifth through ninth grades. They participated in an afterschool program, "Art Outside the Box," taught by local mosaic artist Kirstin Green. The goal for this project, which is slated for completion in May 2024, is to inspire and promote Coronado's student artists, while turning utility boxes into works of art.
Beyond Coronado
As part of the larger San Diego art scene, San Diego and Tijuana have been designated as the World Design Capital (WDC) for 2024. This year-long partnership will feature signature events, conferences, exhibitions, projects, and other creative outlets to engage the 7.1 million residents, utilizing design to solve critical issues and imagine the future of this transborder, multinational region. The CAC's role is supporting this important designation and highlighting Coronado's diversity and influences with being so close to the border. Watch for details on a free concert event as well as a ticketed event highlighting the cuisine and wines of the region.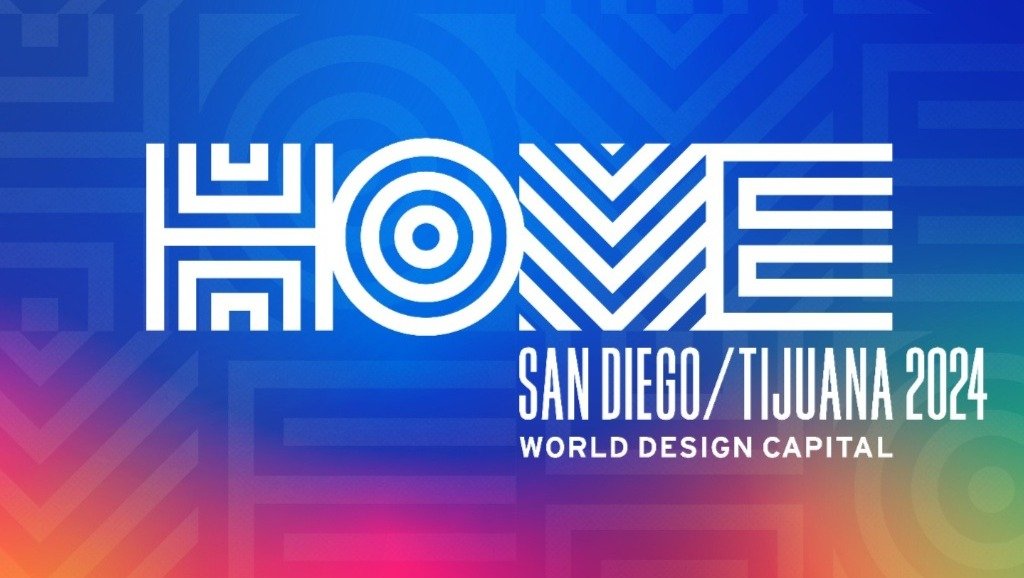 The World Design Organization designates a WDC every two years, and this is the first U.S. designation, as well as first bi-national collaboration. Cities are recognized for their use of design to enhance economic, social, cultural, and environmental quality of life. Artists throughout the region are encouraged to review the criteria for submissions and submit their ideas. More information is available at wdc2024.org
The commission has completed a national study sponsored by the Americans for the Arts. The Arts and Economic Prosperity 6 (AEP6) report is their sixth study of the economic impact of the arts but Coronado's first time participating. Coronado will publish the results in October and the Commission is confident the study will confirm that the arts have grown in their impact and importance and contribute to Coronado's desirability as a place to live and visit.
To keep up with what's happening in art in Coronado and beyond, visit CoronadoARTS.com.