Wander down the unassuming walkway, next to Tops Hair Salon in Mission Hills, and you will discover the secret hideaway of Cinema Under The Stars, the perfect setting for retro movie viewing. You will most likely be greeted by Doug Yeagley, the friendly owner of this creative cinematic venue that he started in 1991, when he transformed a parking lot. Yeagley's vision was to create an outdoor theater to exchange creative ideas. At first he tried a variety of live theater opportunities and hair shows, but he then partnered with Ralph DeLauro, who was a fixture in the film department at the San Diego Library, as his film curator and the cinema concept took off. "I remember the challenges we had at the beginning having to tape together 16 mm film. We have continued to evolve through the years with better equipment and lighting," comments Yeagley. They now have a 20-foot screen with HD projection and surround sound to enhance the movie going experience. A retractable roof allows them to operate year-round with three seasons: Winter/Spring, Spring/Summer, and Fall/Winter. So whether it's a warm balmy evening or a chilly one, you are sure to enjoy getting out of a dark movie theater and appreciate an evening with ambiance "out at the movies."
As a creative hairdresser, he says he knows that women want "a warm, comfortable and safe environment and men come along" and that is what he has created in this 62-seat locale with zero gravity recliners. Guests have a choice of single or double chairs and cabana or cafe seats, with ottomans and tables. I know the trend in movie theaters is comfier chairs, but these are remarkably retro and cozy and come with a blanket and pillow. My movie buddies, Todd and Kari, thought that the double recliners were especially nice for snuggling. Guests are encouraged to get cozy under blankets and tip their chairs back for the most comfortable view with not a bad seat in the house. We thoroughly enjoyed Casablanca starring Humphrey Bogart and Ingrid Bergman, actors who exude an elegance which isn't often found in movie stars today. Who can forget the classic line "Here's looking at you kid?"
Yeagley says that sometimes three generations of family members come to see movies together, whether it be a thriller or classic movie, and comments, "It puts a smile on my face to know that people made a memory here." Talking to him, you can tell he has a passion for this unique setting, and he points out that he is constantly updating the look with new colors and chandeliers to keep current. He also collaborates with DeLauro on film selection. There is always a vintage cartoon short before each feature film which changes weekly. He says that they have their top six to ten films that are shown yearly because of their popularity, with others that rotate with a rhythm of repetition approximately every three years. This extraordinary movie experience has been featured in The New York Times, KPBS, Fox News, and other media outlets.
Reserving seats is recommended. A credit card holds your reservation and you pay when you arrive. Members pricing is $17, with general tickets $18, and a $2 per ticket fee for online reservations. Tickets also entitle you to discounts at the adjacent Patio on Goldfinch restaurant and Lefty's Pizzeria.  Doors open at 6pm on weekends, with movies starting at 8pm. The concession stand is reasonably priced with $2.00 coffee, tea, soda, bottled water, microwave popcorn and a variety of candies. Outside food is not allowed.
Some of the upcoming movies include: Notorious, When Harry met Sally, The Matrix, Dial M for Murder, Pretty in Pink, Field of Dreams, Singin' in the Rain, An Officer and a Gentleman, Rear Window, Top Gun, Breakfast at Tiffany's, and many other great selections. You are sure to find a favorite!
This one-of-a-kind venue is also available to rent for private events. Cinema Under The Stars is located at 4040 Goldfinch Street in Mission Hills. For the movie schedule and more details, check out their website at www.topspresents.com or call 619-295-4221.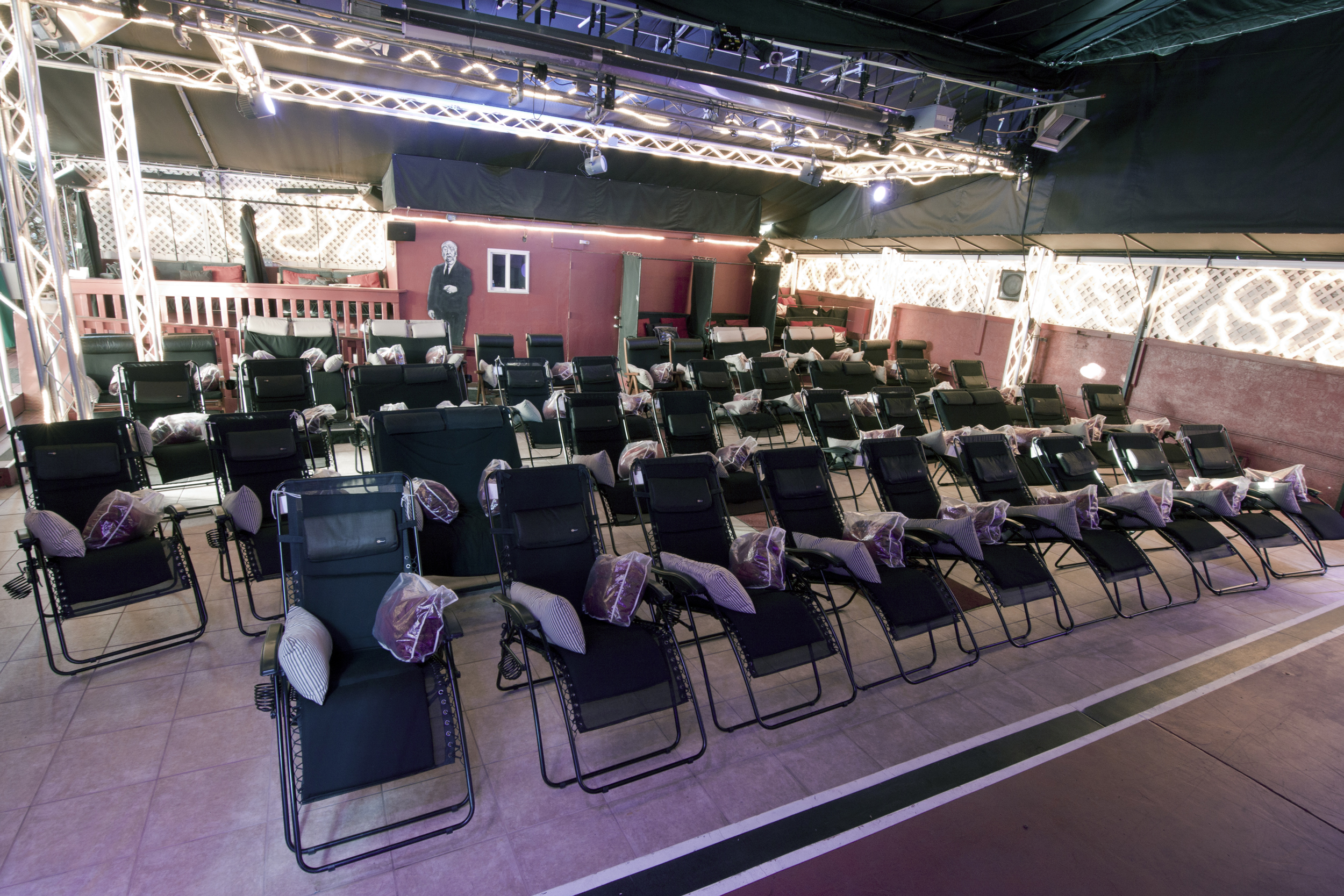 Get breaking Coronado news in your inbox
>>
SUBSCRIBE